Try saying that three times, really really fast. Sorry, I couldn't help myself.
This week I have been clearing my cupboards. Funny, I didn't think I had that much clearing to do. Then, it happened…I got into the Jell-O stash.
I have not purchased a box of Jell-O in years. In fact, I can't even begin to guess how many years it's been. Lots of them. So, imagine my surprise when I was clearing, and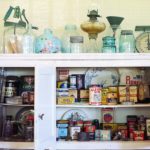 discovered eight boxes or so of the colored gelatin. There must have been a REAL deal on it at the time, since I stocked up. That was obviously before my conversion to healthier eating. I can only figure that's the case because here is what else I uncovered in my food finds (please don't judge):
Liquid food coloring
Edible silver glitter for decorating cupcakes
Dried pizza seasoning that didn't smell like anything anymore
Very old peanut M&M's (how did those ever get by me?)
Instant coffee–about 2 tablespoons left in a big clump
Red bean penne pasta (not that old but NO WAY is anyone in my home eating it—not even me!)
Pickled artichoke hearts that were "Best if Used By June 2008"
Powdered meringue (I couldn't even begin to know why….)
Never opened cinnamon candy flavoring, to make those Cinnabon clones that never happened (probably saving me from a life of high cholesterol)
Lots of salt packets with BIG salt to sprinkle on those frozen pretzels you bake at home
A packet of dairy free pudding mix, most likely older than those artichokes
You get the idea. It has been entertaining, to say the least. As I wheeled my garbage bin to the curb, it was pretty heavy, so I guess I'm on the right track. What's interesting is that I actually cleaned the cupboards out in the past couple years. Maybe I wasn't paying close attention, or I really thought I needed eight boxes of Jell-O. Whatever the reason, I share this with you in case you need to do this little task and are afraid of what you might find. You might get a good chuckle from the experience. I'd love to hear what you unearth during your cupboard dig.
And, because many of us are preparing to celebrate Easter, family, spring, and life, here is my tip for the day: Enjoy every food you choose to eat slowly, and stop
at 80% full—in other words, before you feel like you are going to explode. The eggs, ham, tenderloin and whatever else, tend to suddenly expand in your stomach to the point of sending you to the nearest couch for the afternoon. I know this from personal experience. Be extremely wise and save more for leftovers. You'll thank me next week, when you have a few meals waiting for you.
"I was 32 when I started cooking; up until then, I just ate." – Julia Child