We've gotten past the Christmas cookies, candies, and cocktails. It's now time to get back into your "normal" routine, or figure out what that looks like.
Where and how to begin?
Simply. If it feels monumental, you're not alone. It's typical to feel a bit of a let down after all the holiday hoopla.
Of course, some of you may be waiting until January 2, 2020 to drop out of hoopla. You'll be well prepared.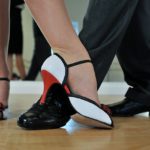 Get back to basics. If you have a gym membership, make a manageable commitment to get there. Choose one or two days a week to go and do SOMETHING. Keep that commitment. It's a date with you to feel happier, healthier, relieve post-holiday blues, and have some fun.   
Having an accountability buddy helps. When you tell another person you're going to do something, it's more apt to happen.
If you don't do the gym routine, figure out what you'll enjoy, that gets, and keeps, you moving—dance, practice yoga, walk, do Zumba, run, bike.
Pull out your calendar now and figure out what you'll do. If you get stuck, email me and I'll help you. Tell me your plan. You'll have to keep your word.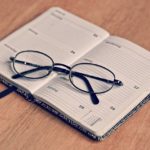 Remember, make your plan a realistic one. Start slowly and build up to doing a little more, a little at a time. Be patient with yourself. When things don't go the way you plan, visualize a clean slate and do the next right thing.
Wishing you a really good week. Celebrate the season of merriment, friendships, and the close of another year, by getting into a routine that serves you well.
You're worth investing in. And you do have the time.
Cheers to making the last days of 2019 memorable.
Much love,
Carol 
"I hope that in this year to come, you make mistakes. Because if you are making mistakes, then you are making new things, trying new things, learning, living, pushing yourself, changing yourself, changing your world. You're doing things you've never done before, and more importantly, you're doing something."– Neil Gaiman