Welcome to Inkwell Healthy Lifestyles…Creative Alternatives to Dieting!
My guess is that you're here because you know you should be eating and living healthier.  The challenge lies in the "how" of that concept.  There are so many diets and reports about what we should and shouldn't be eating these days, it is overwhelming.  Where to begin?  And how to live it for the next few decades?  Ah, you've come to the right place!
Would you like to understand how to make healthier choices when eating at home and out?  Is it possible to continue celebrating your birthday without taking excess medications in those golden years?  Do you see a slimmer, healthier version of yourself in your mind than you do in an actual photo?  Ever wonder if your lack of energy is somehow related to diet?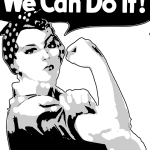 By working with me you will:
*learn which foods may be causing trouble with your health and why
*find a balanced lifestyle that is sustainable
*have a practical, workable plan to help you reach your desired weight/health goals
*gain a partner who will support you in a positive way and hold you accountable
Together, we sort it out.  At Inkwell, we make changes in lifestyle because diets don't work.  We begin with ONE thing.  What ONE thing can you change today?  Think about it.
Live well,
Carol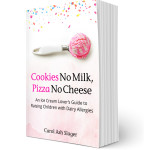 P.S. My eBook is available to download from Amazon by clicking HERE
*This site and the information it contains or is linked to is in no way intended to diagnose, treat, cure or prevent any disease states, whether they be physical, emotional or spiritual.  Consider the information and essays as food for thought, as though we are chatting over a cup of coffee in your favorite cafe.  Any changes to your diet and exercise programs should be reviewed by your physician or health care provider to make certain they are in line with your individual needs and health conditions.